9am: Oh baby! The sun is shining, Miss K is crying, and Kristina is stirring. Time to start the day. Kristina rolls out of bed and runs across the apartment to get the baby. Miss K is always talkative in the morning.
9:05am: Miss K is waddling through her mom's bedroom, getting into her jewelry box and playing in the toilet. Kristina shakes out my wrinkles from spending the night on the floor. She slips
me
on and shuffles everyone back out of her room.
9:10am: Miss K is caught up in her high chair eating breakfast and I'm sitting with Kristina, checking emails and working on the posts and tweets that will go live this afternoon. Oh... Miss K is done. She's throwing her banana around the room. Look! Some even landed on me. Blogging over.
10am: We've been playing hard with Miss K. The door is open and she's shouting hellos to all the neighbors.
10:17am: Miss K is throwing a tantrum because she threw a toy off the balcony and we won't run and go get it right now. Tantrums are fun. She squats on the floor and makes really sad pouty faces so we know she's extra mad.
12:03pm: Miss K is hungry again. We make her a sandwich and it's back into the high chair. A few more minutes to finish checking emails. Maybe we'll take a swing at that stupid Candy Crush level with the chocolate again.
12:07pm: All our Candy Crush lives are gone and Miss K is covered in peanut butter. Time for a bath! Miss K loves to splash so it will certainly be fun.
12:45pm: Miss K is throwing another tantrum. This time its because she can't throw the
Fire TV Stick
remote at the tile entry way. Sigh. Kristina walks away and tries not to laugh at the ridiculousness of it all. One hour to nap time.
1;45pm: Miss K is going down a little early today. We wrestle her wiggly, whiny self into bed and all is calm in the house. Two hours to write, review, work, and relax. We sit in Kristina's rocking chair and pull the laptop off the shelf. Maybe we'll watch a few episodes of Friends while we work.
4:15pm: Miss K is talking to her
giraffes
in her crib. I suppose we should get her up, but it's just so cute.
5:25pm: Miss K's favorite chore is the dishes. Right now she's crawling into the dishwasher to pull everything out. In our haste to save the glass casserole dish we slosh soapy water all over the kitchen. At least it distracts Miss K from the dish. Ah, whatever. A little soap and water won't hurt her.
6:10pm: We chase Kimberly through the apartment. It's her favorite game and those cute little giggles ring through the air. It's not a terrible workout, either. Kristina is working up a sweat.
6:55pm: Time to start dinner. Daddy will be home soon. Maybe we'll use that now-clean casserole dish. Kimberly wants to help. We lift her up and let her have a wooden spoon so she can pretend to stir the pot.
7:45pm: DADDY'S HOME!! There is one very excited little girl crowding around his feet. The casserole is coming out of the oven. Life is pretty much perfect.
8pm: Bedtime for Miss K. She loved the casserole. You can tell because it's covering her high chair, the floor and there are specks of it on me and the t-shirt Kristina picked today. We cleaned as much as we could off her little fingers, but there's probably still some left.
10pm: Ahh sleep. The house is quiet and I've taken up my usual spot on the floor in the corner. I should probably take a bath at some point, but chances are, I'll be the easiest thing to grab tomorrow morning. I don't mind.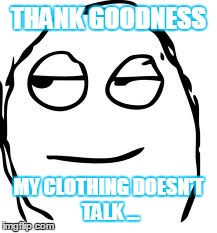 Thank you to Molly and Carly for their "Let it Shine" Link Party!